75% of you will live until you are 80
Want to start making a few changes?
HEALTHY HABITS FOR LIFE 8 WEEK PROGRAM
ABOUT YOU
If you are 35+, the chances are that you are thinking seriously about your health and fitness. You want to take control of your life by building a strong body for a strong future.
Perhaps you already tried a few different fitness programs but the changes didn't last. Maybe you already know that you need to do something but you just don't have the 'oomph' to get started? Or you are feeling confused by the latest food and fitness crazes and you simply just don't know where to begin?
We're here to help you navigate through all the 'noise' . We created the Healthy Habits for Life 8 Week Program to show you the key principles of exercise, nutrition and motivation in a simple and practical way. Enabling you to shift your mindset, build strength and make better food choices for the rest of your life.
MOST ONLINE PROGRAMS WILL…
Provide you with a standard program and promise you a result . Like a crash diet that will leave you 10kg lighter - or a promise to have ripped abs in a week. And even those that offer more realistic targets and a more tailored plan, very rarely give you a result that is sustainable long term. Actually, the fitness industry thrives on these kind of failures that keep people going back to buy more.
WE DON'T AGREE WITH THAT
We don't want repeat customers. We want you to become accountable for your own health - after all it is your body! We believe that lasting change is only possible when you understand the impacts of your food choices and daily activity. We want you to complete the course knowing how to make your own personal training program that is 100% effective for you, now and in the future.
WHAT YOU WILL GAIN
More BODY AWARENESS

How to listen to your body and understand its capabilities without relying on gadgets

Find out why ageing does not mean slowing down

Learn how to build more activity in to your daily life and build a stronger body for the future

The knowledge to SET YOUR OWN FOOD RULES

Discover the truth behind different diets and separate the facts from the fiction

Why you can't outrun a bad diet!

Learn the natural sources of valuable vitamins and minerals

The ability to BECOME YOUR OWN PERSONAL TRAINER

Rediscover your inner athlete mindset - find out what motivates you

Learn how to adjust your exercise and diet according to your needs

Find out how to lock new habits in for life
WHAT'S INVOLVED
You will get the materials for each week via email every Sunday. On Monday evenings, there will be a 30 minute live class to kick off the week . (You will always get a recording of this one, so don't worry if you can't always make it in person). Then on Friday evenings, there will be another live session which will go into more detail on that week's topics with a live Q&A (again, this is recorded so you can catch up on your own time if you prefer).
Throughout the week, you should expect to be getting in at least 45 minutes of movement each day. This can be done at whichever time works best for your schedule. Additionally there will be a weekly challenge, and extra tasks for those who want to go deeper on that week's topics.
No special equipment required - just a ton of enthusiasm, a sense of fun , and a desire to reconnect with your body and its potential.
"If you want to go quickly, go alone. If you want to go far, go together." - African Proverb
GO TEAM!
In addition to learning more about exercise and nutrition, you will be setting yourself weekly challenges and longer term goals. We know that it can be difficult to achieve your goals and instil new habits alone. In fact, on average it can take between 30 and 66 days to make a new habit stick. So we bring in another crucial factor to the program: Community.
You will be joining a private support network of people also on the program who will be sharing their experiences and encouraging you all the way. Surrounding yourself with like-minded people will subtly influence your behaviour and have huge impacts on your success. Think about it - have you set a goal that only you know about? How easy was it to excuse yourself from it, when things got a little tough? Your community are the friends that will inspire you to realise your goals and keep you motivated when things get tough.
YOUR COACH
The Healthy Habits For Life 8 week Program is led by me, Ken Gilbert (over there on the left). I'm an independent qualified personal trainer and nutrition expert and have helped over a thousand people change their lives and achieve their fitness goals.
I'm a strong advocate for keeping it simple. Minimal equipment and a heightened awareness of what your body is capable of. When it comes to food, I'm all about the facts not the fads : )
Based on overwhelmingly positive feedback from clients on this approach, I want to spread the word and reach more people. And so I designed this 8 week online program.
I'll be teaching live classes and info sessions. And I'll be giving you personal advice and feedback throughout the program - no customer service or online chat team. It's all me!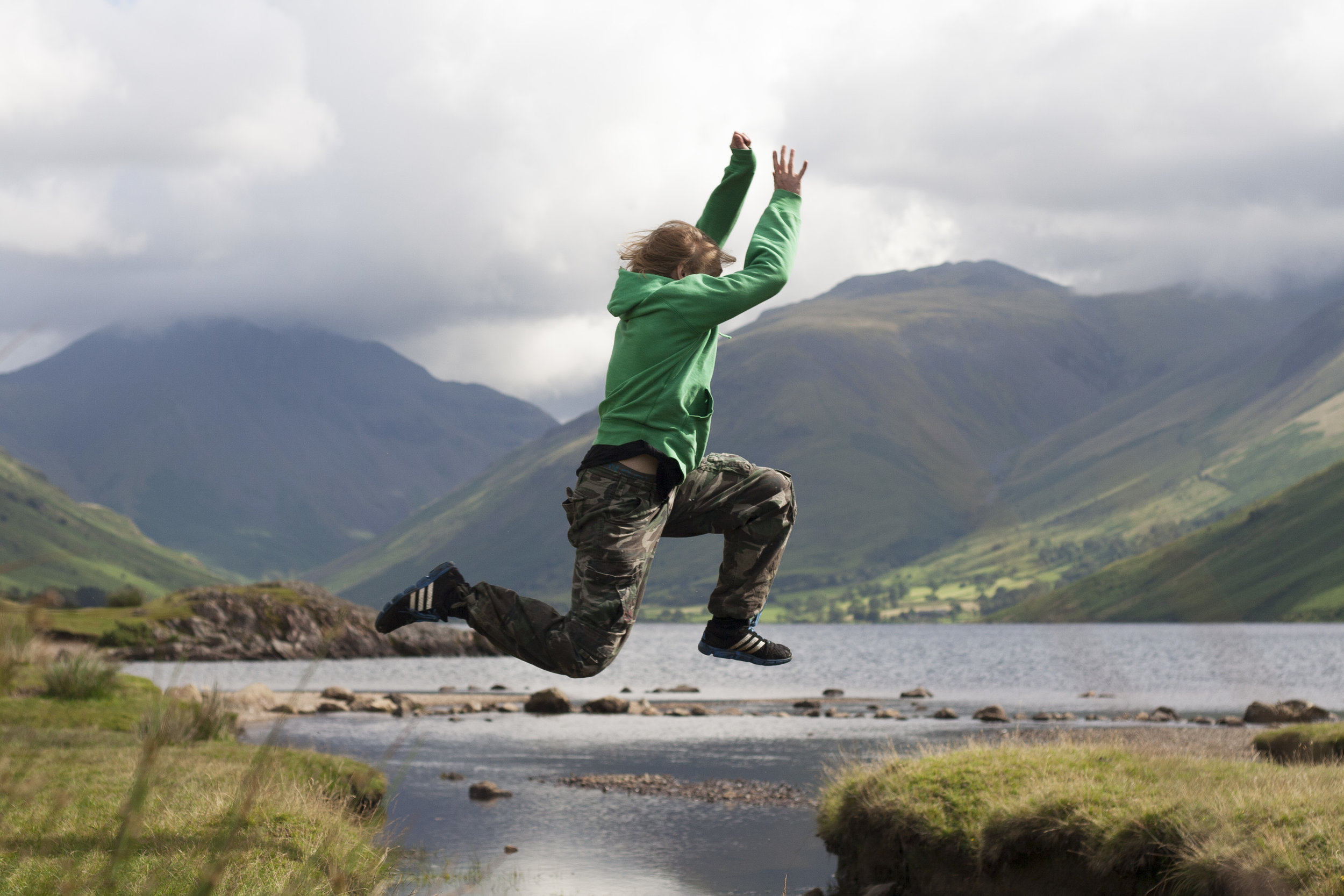 Are you ready to find out more?
Let's dive into the detail, week by week
Each week you will build on your movement and nutrition knowledge with practical exercises and interactive discussions. You will combine live classes and info sessions with exercise videos and weekly challenges
WEEK 1
In week 1, we focus on THE FUNDAMENTALS. Understand the importance of moving on a daily basis and discover how to maintain healthy joints with BITE-SIZE MOVEMENT ROUTINES.
You will go in depth on GOAL-SETTING and MOTIVATION and how to create habits that stick.
And we'll start at the top with POSTURE AWARENESS - the key to all good movement. The live class will focus on mastering 2 key moves: SQUAT and PLANK.
Get started with your first weekly challenges.
WEEK 3
In week 3, you will build on your nutrition knowledge and go deeper with MICRONUTRIENTS (Vitamins and Minerals). You will know where to find them, exactly what your body is using them for and how to check if you are getting a good balance.
You will be learning more in depth about the advantages and techniques for BODY WEIGHT TRAINING and STRENGTH TRAINING. As well as discovering new ways to keep moving by varying your SITTING and STANDING POSITIONS.
And of course the weekly challenges continue!
WEEK 5
In week 5, you'll discover the differences between various types of exercise and their benefits. You'll also get a follow along HIIT ROUTINE video as well as discovering how to build your own.
The live class will focus on STRETCHING - why it's important, different ways to do it and essentially - when to do it.
You will consolidate your nutrition knowledge by reviewing some example food plans together before building your own FOOD PLANS for review in week 6.
And you will love this week's challenge !
WEEK 2
In week 2 you will learn about MACRONUTRIENTS (Protein, Carbs and Fat). Get to grips with exactly why we need them and where to find them (including some surprise sources!).
We will be uncovering the truth about PORTION SIZES and how they apply for YOUR BODY TYPE.
And we keep moving. You'll learn about NATURAL MOVEMENT - find out how your body was actually designed to move and how to incorporate more Natural Movement into your day.
And you will get your next weekly challenge!
WEEK 4
In week 4, you'll be starting a NATURAL MOVEMENT UPGRADE with a focus on 'playfulness' - how to see the world through the eyes of a kid again.
You will also be finding out how to improve your chances of a great night's sleep with some new habits and specific RELAXATION ROUTINES.
And we will also do our MID-COURSE RECAP . Here we will summarise the first weeks of the course through some practical examples. You will also have the chance to REFRESH ON KEY POINTS before we continue forward with week 5.
WEEK 6
In week 6, you will feel the benefits of increasing your metabolism and that feelgood factor by powering up your movement with some WEIGHT TRAINING. You will become confident on how to use weights and resistance equipment such as elastic bands.
You will be guided on how to improve your food plan and how to SET UP A WEEKLY EXERCISE AND MOVEMENT ROUTINE that works for you.
And you will be showing off your new skills with your own PERSONAL WEEK 6 WORKOUT.
Get ready for this week's challenge!
WEEKS 7 & 8
During the last 2 weeks of the program, you will be consolidating everything you have learnt over the past 6 weeks to BECOME YOUR OWN PERSONAL TRAINER. This is the key to lasting change!
You will be demonstrating your new skills and knowledge by setting your own weekly challenges and sharing your strategy on how to achieve success. You will be applying your own movement and nutrition plans with guidance and 1-1 support from Ken.
On graduation day, you will look back on how far you have come - and forward at how far you can now go.
In 8 weeks you will shift your mindset, build strength, make better food choices and get support when things get tough. Take control of the rest of your life.
NEXT INTAKE: JAN 27th - 24 March maximum 10 participants
HEALTHY HABITS 8 WEEK PROGRAM
Normal Price: 697 EUR
Introductory Price: 497 EUR (for JAN 2019 only!)
What do I get for that price?
When you are done with the program, you will be able to navigate through the noise of the latest food fads, and maintain a healthy balanced approach to nutrition because you will know so much more about what you are eating and drinking and what your body needs.
You will be finely tuned in to your own body and what it needs - enabling you to constantly adjust your routine to meet those needs - not just in the 8 weeks of the program, but for the long haul.
And you will be empowered to become fitter than you have ever been because you will have figured out how to naturally become more active and make movement and healthy eating a habit and not a chore.
Let's break it down further…
If you grab our introductory offer for Jan, that works out at less than 65 EUR a week for:
Direct access to Ken, a qualified Personal Trainer and nutrition expert - as in an actual real life human not a chat bot or a customer service team - who knows you, your goals and your challenges and will be with you throughout the program to help you achieve your new healthier lifestyle in a simple and realistic way

Lifetime membership of community of like-minded people who will share the ups and downs and be with you 100% of the way (for the 8 week course and way beyond)

Lifetime access to resources and tools such as trackers, exercise videos, recipes etc. that you can call on whenever you need a refresh or some inspiration

A unique opportunity to ask specific questions about nutrition and movement and how they apply to you - via the live classes and Q&A sessions, or by messaging Ken directly
I'm interested but what if I can't attend all the live classes?
No worries. You will get a recording of all the live classes and info sessions. So you can easily catch up whenever you have time. Remember for any questions, you can message Ken directly or ask them in the next class. And the private community group will be there to share their experiences throughout the 8 weeks of the program and beyond!
How long does it take?
The program is run over 8 weeks. Each week you will build on your movement and nutrition knowledge with practical exercises and interactive discussions. You will combine live classes (or catch up on the recordings) with exercise videos and weekly challenges.
You should plan to be incorporating approx 45 minutes of movement into your day - on your terms and to fit around your schedule.
How much 1-1 support do I get?
Throughout the 8 weeks, you will get direct guidance from Ken - a qualified personal trainer and nutrition expert. For this reason, each intake is limited to 10 participants, ensuring that everyone gets maximum attention and a chance to interact with Ken and the group.
You will have a 1-1 call with Ken during week 1 of the program, and then again during weeks 7-8 to review your plans. Additionally Ken will be available to answer any specific questions during the live classes and info sessions . And on top of that, he will be actively participating in the private community group or you can contact him directly.
Is there a 'taster' I can try?
We have a FREE online course that you can sign up to called '10 Healthy Habits in 10 Days' that covers some of the topics from the 8 week program at a high level. You can sign up for that here.
And if you have specific questions , please feel free to also contact Ken directly.
What if I realise it's not for me?
We want you to love the program and reap the full rewards of a stronger, healthier you. We are so confident that you will enjoy the program and its lifelong benefits, that we offer a full money-back guarantee for anyone who decides during week 1 that they are not able to commit to the program for whatever reason.
We truly believe this program will change your life!